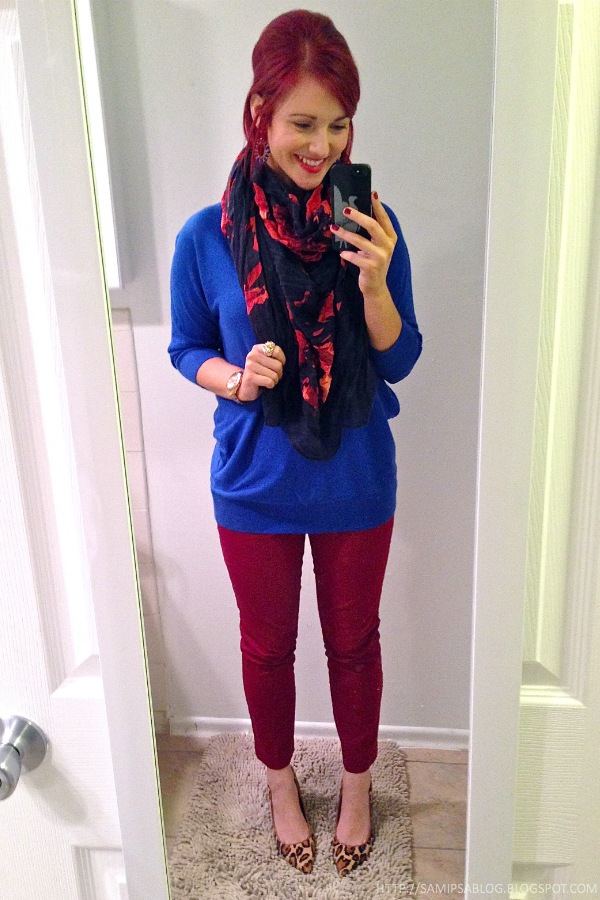 Guys are you sitting down? I have a Target problem. #thankyoucaptainobvi
I can't remember exactly, because I'm pretty sure I black out the second I walk in the door, but I think on this particular trip I went in for shaving cream and came out with this scarf, three bra & panty sets (because Gilligan & O'Malley, ohhh emmm geee), a day planner, and obviously no shaving cream. And somehow, even though I went in intending to spend $3.50 and GTFO, I spend $100 and I'm impressed with myself that it's not more.
Oh, and
that vest
I can't stop wearing? Went in intending to buy
this lamp
, left with two lamps, the vest, and a new set of makeup brushes. Psychology majors, there has to be some sort of word for this. Don't worry, I'm not expecting it to be flattering.
Anyone else getting (routinely) bit by the Target amnesia bug? Oh, all of you? Cool.
Check out everyone who's participating in the Take One, Pass It On challenge at Sarah's Real Life.