First things first, I
passed on
the necklace from yesterday because I really, really wanted to wear this outfit.
Second things second, I had an interview -
not
to be a lawyer. I'm looking into getting back in to event planning, and even though it feels a little silly to have gotten a law degree just to go right back to what I did in undergrad, I'm excited. With the legal market being what it is
(shitty, is what it is)
, it's nice to have some options. Plus... I love planning almost as much as I love clothes. So cross your fingers for me.
Third things third, this is like fifth day hair. Not to toot my own horn or anything but TOOT TOOT MOTHASUCKAS. Pro tip: when your hair is greasy at the roots from, you know, not washing it and nasty at the ends from wearing it in a messy bun the day before, dry shampoo + all of the heat spray + baby curling iron + all of the hairspray = passable updo.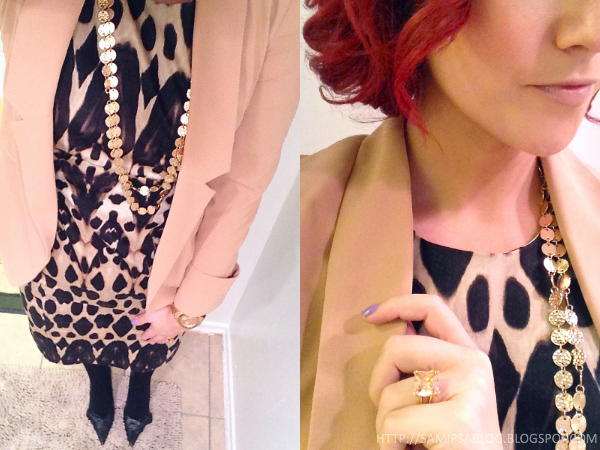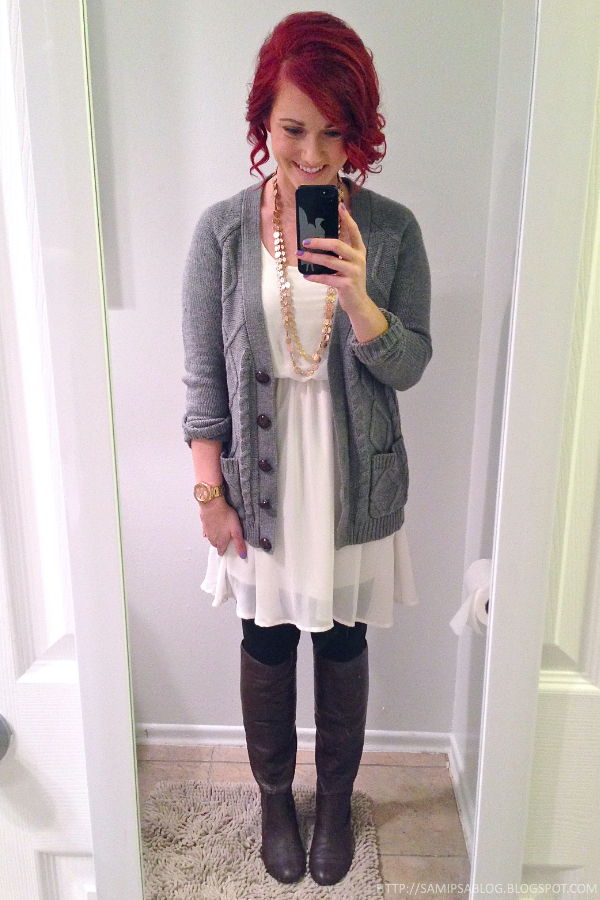 And thissss is what I wore to my Gap shift that I picked up last minute. Have I mentioned that I love working in retail? Why have I never worked in retail? I organized the entire clearance section and it was like therapy. Touching clothes makes me happy.